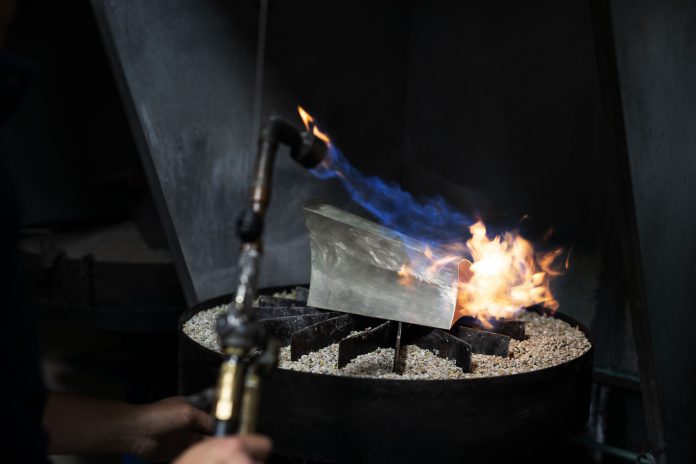 While jewelry enthusiasts everywhere dream of unwrapping Tiffany & Co.'s famous Blue Box, competitive NFL players hope to one day get their hands on another iconic Tiffany creation: the Vince Lombardi Trophy. Surprised? Well, the luxury jeweler has been in the business of creating this emblem of athletic achievement—as well as nearly all of the major sporting championship trophies—for more than a century and a half.
Awarded annually to the winning Super Bowl team, the Vince Lombardi Trophy is arguably one of the most recognizable symbols of sports excellence in the world.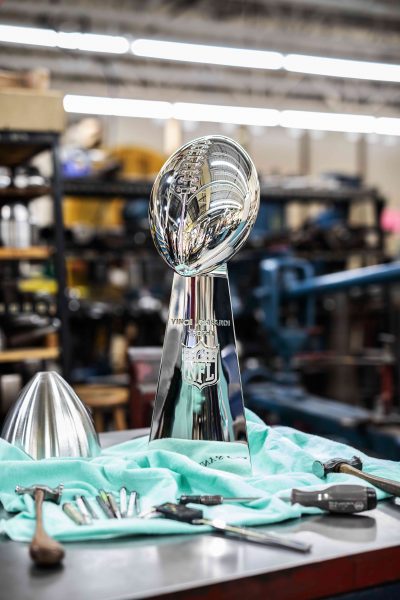 At Tiffany's Cumberland, R.I., hollowware workshop, skilled silversmiths and metal spinners meticulously mold, shape and carve the sterling silver trophy into an exquisite, life-size football that sits atop an expanded three-sided kicking tee sculpture. Delicate designs and intricate details are also carefully hammered into the precious metal, creating an elegant touch that beautifully replicates the regulation-sized ball.
Vince Lombardi Trophy Facts:
22 Inches Tall
Crafted Entirely in Sterling Silver
Weighs 7 lbs.
It takes 4 Months to process and create the trophy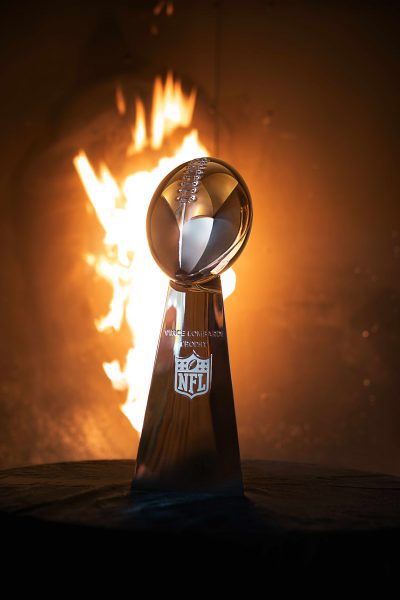 We hope our Tampa Bay Buccaneers will be receiving the trophy on Sunday in Tampa. It's the first time in history that a home team has played in their own stadium.