Bolts Blue Flame Cookbook
Fans Get Healthy Recipes, Insider Perspective While Helping Fight Hunger in Tampa Bay
Eat like your favorite players with Bolts Blue Flame: Cooking with the Tampa Bay Lightning. The Tampa Bay Lightning and Florida Blue have teamed up to compile recipes from around the globe inspired by current and former Lightning players as well as broadcast personalities.
Fans can prepare Italian sliders inspired by Steven Stamkos, chicken parmigiana from Ryan Callahan, shrimp and sausage Cajun dumplings from Brayden Point and more delectable dishes from their favorite Lightning players and personalities.
Created in conjunction with Florida Blue, the cookbook not only provides fans with delicious recipes, but also an insider's perspective into their eating habits, family traditions, favorite foods and more, such as Callahan sharing his favorite cheat meal is a "Garbage Plate" from back home in Rochester and Chris Kunitz discussing his mom's Christmas-time tradition of making the Nimal Bar.
Each recipe also comes with easy substitutions and tips from Florida Blue's nutritionist to make meal preparation healthier as well as tips on essential tools chefs find invaluable in the kitchen.
All Proceeds from sale of the cookbook will benefit Feeding Tampa Bay, which focuses on providing food to the 700,000 hungry individuals and families in the 10-county area around Tampa Bay.
---
Bolts Blue Flame: Cooking with the Tampa Bay Lightning can be purchased for $19.99 online at TampaBaySports.com or in person at the Tampa Bay Sports Stores in AMALIE Arena, The Tampa Bay Sports Store located at International Plaza and Bay Street or the Feeding Tampa Bay warehouse on Transport Drive.
---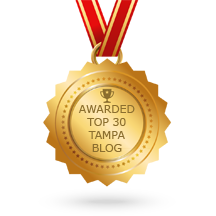 © Tampa Bay METRO Magazine and Blog  |  A Metro Life Media, Inc. Publication