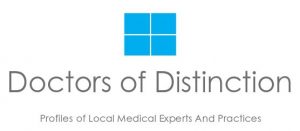 JOSEPH J. CASTELLANO, M.D., F.A.C.S., F.A.A.C.S.
Castellano Cosmetic Surgery Center
---
Specialties: Cosmetic Surgery, Advanced Injectables, Laser & Skin Care
---
Castellano Cosmetic Surgery Center is Central Florida's premier location for cosmetic surgical procedures, injectable, laser and skin care treatments.
Founded in 2011 by Joseph J. Castellano, MD, FACS, FAACS, the practice has become one of the most sought-after cosmetic providers to Tampa's VIPs and social elite. Dr. Castellano isconsidered a leading expert in cosmetic surgery, regularly contributing commentary to national and local media outlets, such as NBC, CBS and Fox news.
Designed with patients in mind, the treatment rooms and operating facility at Castellano Cosmetic Surgery are conveniently situated in the same building, giving patients privacy, comfort and ease of access. The two on-site surgical suites are certified by the State of Florida and meet specifications to ensure patient safety, privacy and comfort.
Dr. Castellano specializes in breast and body procedures with breast augmentation, breast lift and mommy makeovers being his most sought-after procedures by both in-town and out of town patients. He also performs other cosmetic surgical procedures such as face lifts, eyelifts and body contouring.
The nationally recognized medical spa offers a vast array of services including specialty injectable treatments, Botox®, state-of-the-art laser treatments and skin care from the practice's providers Caroll Delo, CCE, CME, and Nadine Matar, PA-C. The practice offers a full range of aesthetic laser and injectable treatments making it one of Central Florida's most comprehensive and trusted aesthetic practices.
---
105 S. MacDill Ave., Suite 203
Tampa, FL 33609
p. 813.872.6093
f. 813.534.5079
www.castellanocosmeticsurgery.com
---
© 2020 Tampa Bay METRO Magazine & Blog by Metro Life Media, Inc.