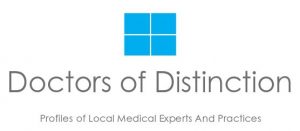 Academic Alliance in Dermatology (AAD)
Panos Vasiloudes, MD, PhD, FAAD, FAAP, FASMS
---
Specialties: Dermatology for the whole family and every age in Tampa and Orlando.
---
Triple board certified, Panos Vasiloudes, MD, PhD, is a clinician, researcher, scientist and teacher, locally and internationally. "I want to use the knowledge in genetics, science and bedside, accumulated over 40 years to prevent, diagnose and cure diseases in dermatology and beyond" said Dr. Vasiloudes.
Today, Dr. Vasiloudes will explain how skin findings and birthmarks or acquired skin-marks, can give clues as to the health of the whole body. What specific birthmarks and bodymarks are a red flag to search for an internal disease? Dr. Vasiloude's top birthmarks acting as a red flag are:
1. White spots, on the skins surface can indicate conditions of the endocrine system, including thyroid disease, anemia, adrenal disease and several other autoimmune diseases including lupus like entities.
2. Brown spots, known as café au-lait macules, are indicators of higher risk for melanomas and multiple other internal cancers affecting different organs.
3. Red patches, or port wine like stains, may be associated with cardiac disease, especially cardiac arrhythmia (heart racing), that can only be demonstrated under stress conditions.
4. Face bumps, are not always acne or rosacea. They can represent fibrous papules, or wart like conditions, can indicate higher risk for certain cancers of the gastrointestinal tract or the breast.
During the last year, Dr. Vasiloudes has presented the AAD's pioneering observations and research to local conferences, like at the Hillsborough County Pediatric Society, Saint Joseph's Hospital Pediatric Grand Rounds, USF Department of Dermatology Grand Rounds, International Congress of Dermatology, Milano and at the Pediatric Dermatology Research Alliance conference in Chicago.
Under his leadership, AAD has grown to 22 offices, 7 counties with locations all the way East from Tampa to Orlando and South to Sarasota and Naples. Academic Alliance in Dermatology believes in caring for the whole family, integrating education, experience, and instinct delivered with a personal touch.
---
5210 Webb Road
Tampa, FL 33615
p. 813.ADD.SKIN or 813.233.7546
www.AcademicAllDerm.com
---
© 2020 Tampa Bay METRO Magazine & Blog by Metro Life Media, Inc.