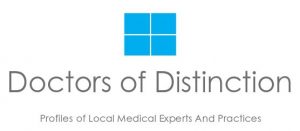 William F. McGrogan, M.D.
McGrogan Concierge Medical
---
Specialties:Internal Medicine, Concierge Medicine, TeleHealth
---
For those seeking highly attentive and personalized medical care, Dr. McGrogan offers an alternative. Dr. McGrogan created his practice for those patients that wish to have an expanded relationship with their primary care doctor. His practice provides patients with easier access to advanced treatments and technology, along with easy communication through mobile phone, text and email. For immediate appointments and longer visits to address health concerns, Dr. McGrogan provides expert health care.
Dr. McGrogan is a board certified Internal Medicine physician. He has more than twenty years of clinical experience. He received his B.S from the University of South Florida, M.D. from St. George's University, and completed the Jacobi Hospital/Albert Einstein College of Medicine residency program in Internal Medicine.
Over the years the scope of practice has included primary care medical office, hospital, hospice facility and military medicine. He was deployed in 2018 with the Army Reserve to Camp Arifjan and treated soldiers at the US Military Hospital Kuwait. He was also mobilized to New Jersey April 2020 to treat patients hospitalized with COVID-19 Infection.
Residing in Tampa with his wife and three daughters, Dr. McGrogan's interests include boating, fishing and hiking.
The office is accepting new patients and offers convenient and safe video visits. Located in South Tampa, next to Memorial Hospital of Tampa.
---
Memorial Medical Center
2919 Swann Ave., Suite 402
Tampa, FL 33609
p. 813.443.1426
www.McgroganConciergeMedical.com
---
© 2021 Tampa Bay METRO Magazine & Blog by Metro Life Media, Inc.