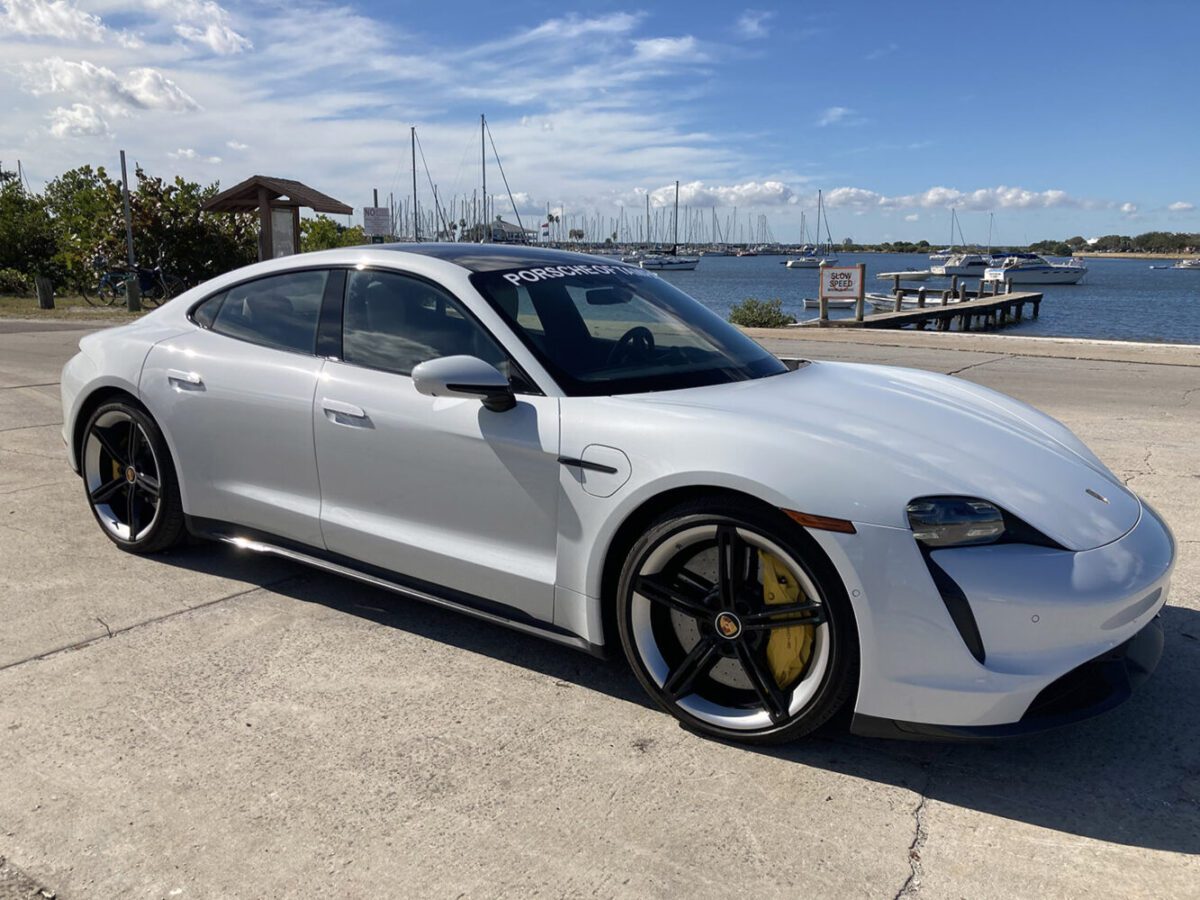 It's Electric!
Introducing The New Porsche Taycan Turbo
Imagine my delight when we were offered the chance to take the Taycan Turbo S for a weekend test drive. For me, Porsche delivers everything I want in a car — high performance, sleek design and immeasurable satisfaction. 
I've driven electric cars in the past, but everything about the Taycan Turbo S was a thrill. Stepping on the gas, brought the car from 0-60 in about 2.8 seconds. As I accelerated, I had to warn my passenger to prepare for take off. The quickness of the car is exhilarating.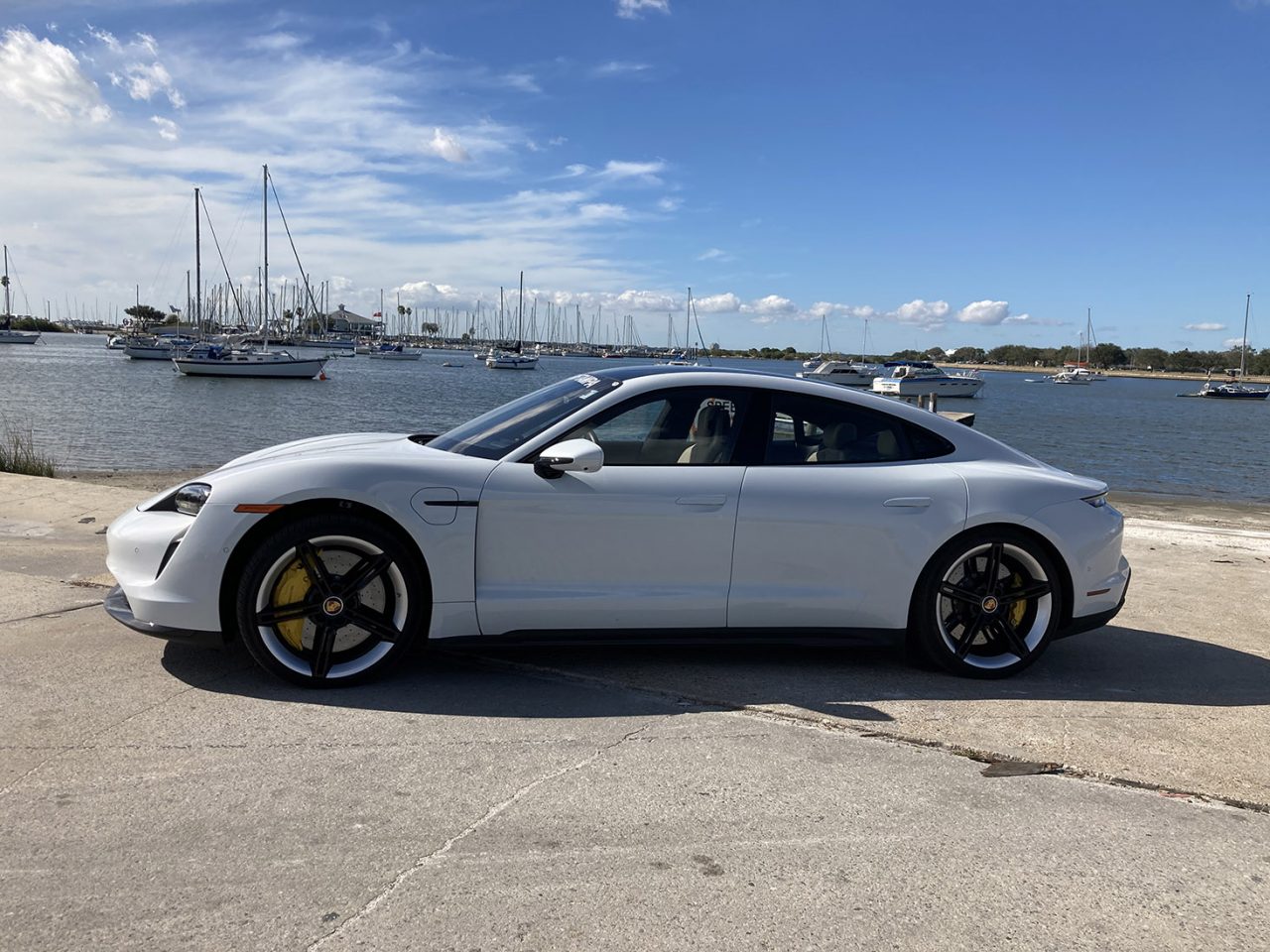 Based on EPA range, the performance battery allows nearly 192 miles before the need to stop and charge the battery, and even so it can quickly charge with a range of 62 miles in about five minutes. The AMCI test results indicate nearly 278 miles with the performance battery.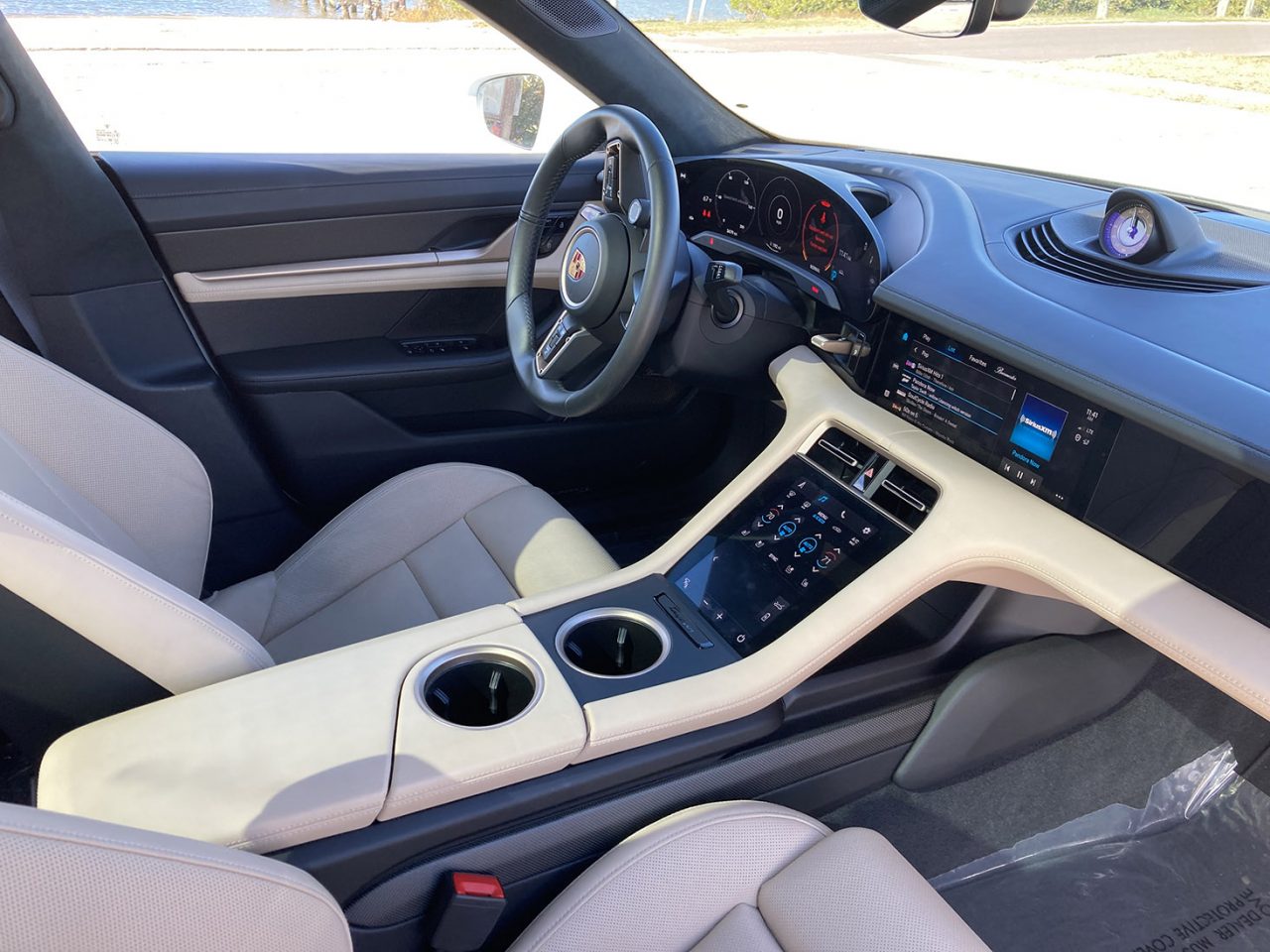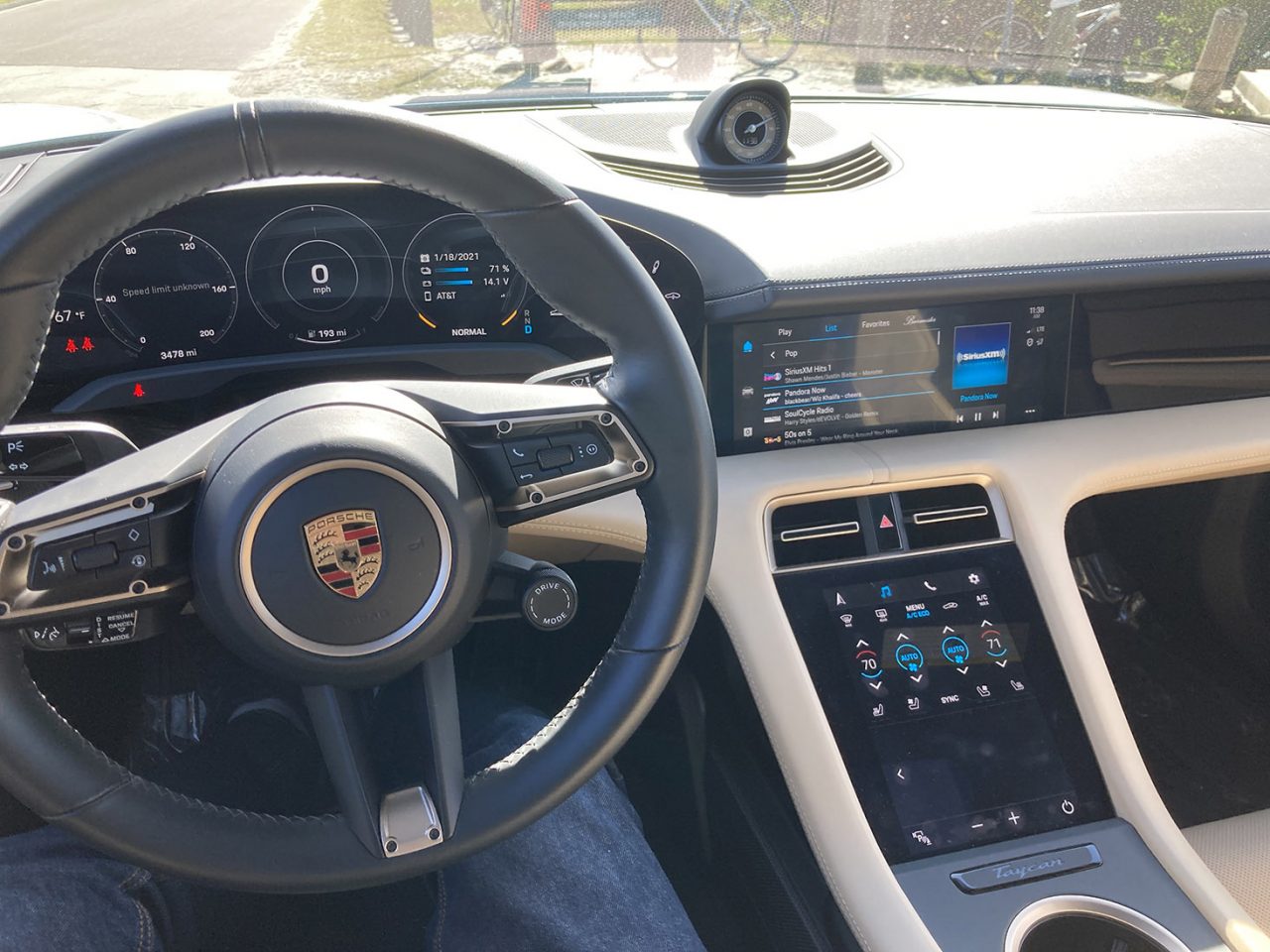 The interior of the Tycan is impressive with a multifunction Sport Chrono Package and an innovative curved instrument display panel. The seats fit the body like a glove and allow for comfort while in the drivers or passenger seat. The separate seat controls allows for individual comfort when you want a blast of cool air or to warm up the seat on a chilly evening.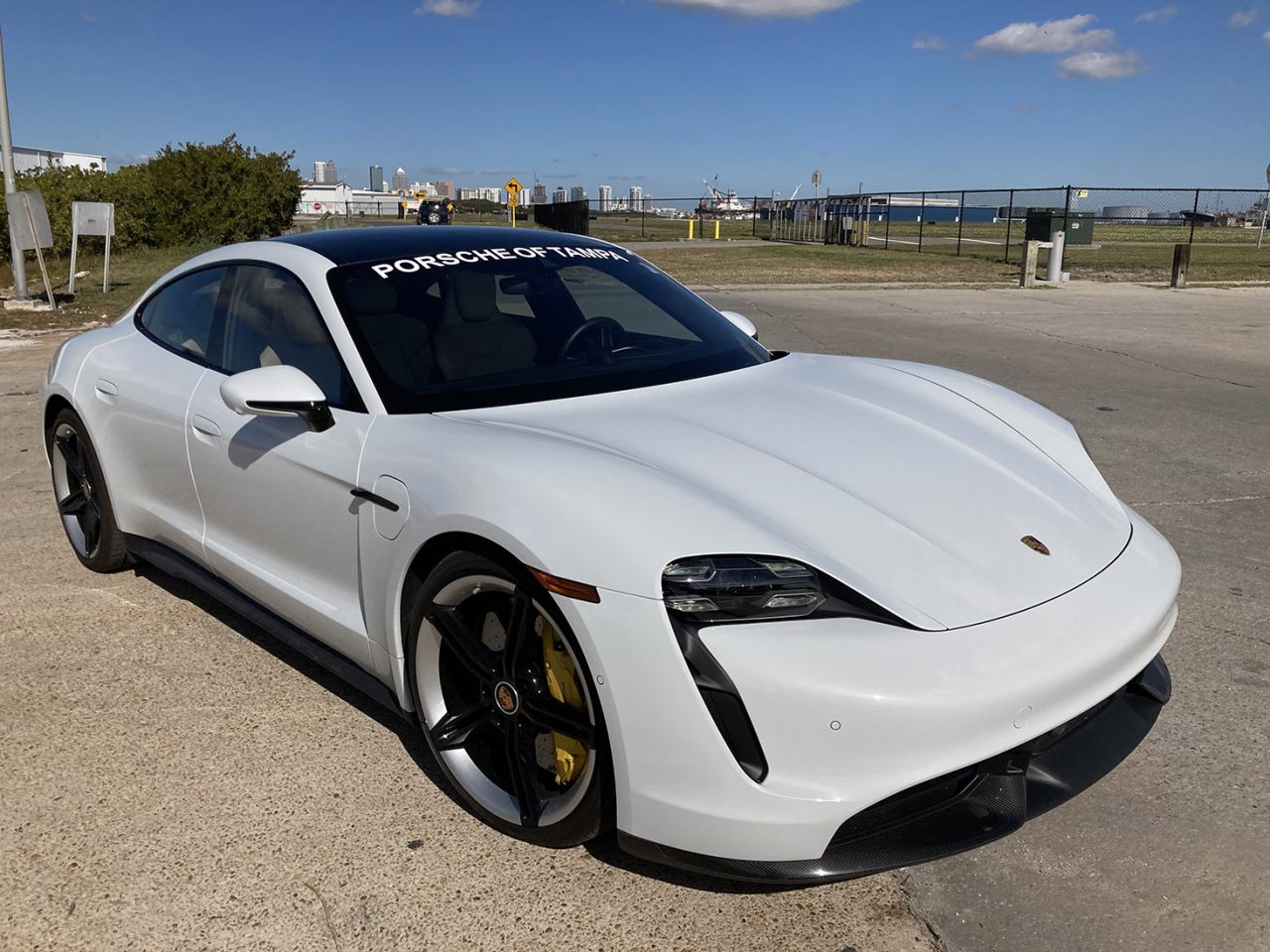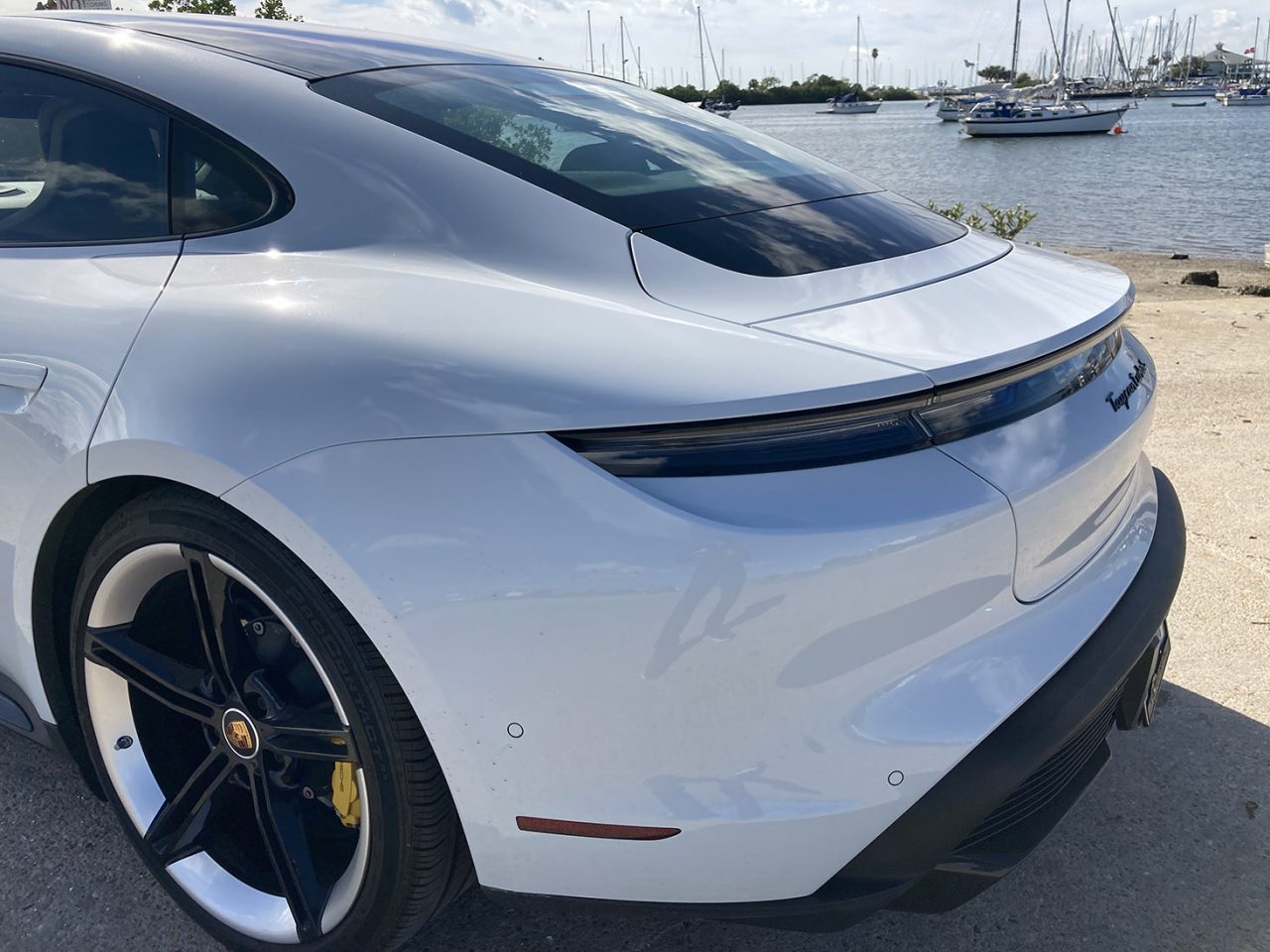 The sleek silhouette is seamless and exterior boasts a seamless light strip and iconic "Porsche" logo made of three-dimensional letters in a glass look. The Taycan can be completely custom and only limited by your imagination.
By Stephen P. Parag, II
---
For a test drive or to schedule an appointment to build your own Taycan call 813.337.6616 or visit www.porscheoftampa.com.
Porsche of Tampa is located at 103 E. Fowler Ave., Tampa, FL 33612.
---