---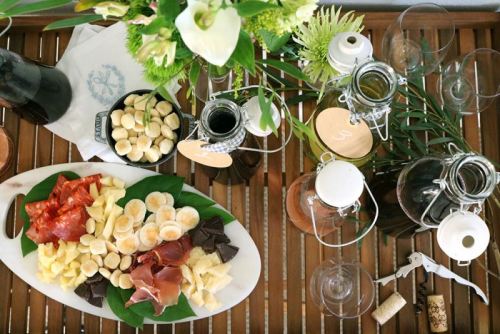 How to host a wine party.
Table set up and tips.
Written and photographed by Krayl Funch
No time to plan, book and take that dream wine tasting vacation to Burgundy or Sonoma this year? Get your wine fix by hosting a wine tasting party at home this season.
Not sure where to begin? With a few tips from Lifestyle Expert Krayl Funch, your wine tasting dreams will move to reality as you easily plan your own tasting party.
Choose a Theme
Selecting a theme for your wine party will do more than set the tone for your décor, it will also help narrow down the selection of wines you will need to purchase and taste.
A few options are – Region, Variety, Vintage.
Set Up A Blind Tasting
Looking to stump a friend who is a self proclaimed wine snob? Pour wines into clear decanters then number each wine. Be sure to take notes on which wine is which for the big reveal.
Food + Palate Cleansers
Set out plenty of palate cleansers such as water crackers or oyster crackers, alongside a variety of savory and sweet items.
Not only will your guests appreciate something to absorb the wine, but tasting wines with different flavor aspects such as salty, sweet, creamy, nutty or spicy, can become part of the overall wine tasting experience.
Setting the Table + Atmosphere
Avoid decorating your table with scented candles or flowers that may compete with the wine tasting experience. Instead, opt for seasonal greens and arrangements that add a pop of color and texture without scent.
Other Wine Party Must Have's
• Clear Glassware
• Dump Buckets
• Water
• Note Cards + Pencils
Photo Gallery
click on images to enlarge or view as a slideshow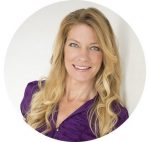 Lifestyle Contributor
Krayl Funch
www.kraylfunch.com
© Tampa Bay METRO Magazine & Blog  |  A Metro Life Media, Inc. Publication