| As Seen In Tampa Bay Metro Magazine |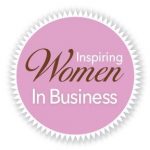 Inspiring Women In Business

Laura Sokolewicz
Academic Alliance in Dermatology

Born, raised and educated in Romania, Laura came to the United States, by way of her Olympic coaching career. Laura's passion to help people achieve their best, led her to the Marketing and Aesthetic Career she is passionate about. As Vice President of Marketing & Aesthetics, Laura is instrumental in creating an environment of cooperation and communications between 22 Academic Alliance in Dermatology locations. All offices have remained open during the current pandemic.
The talented team of providers and the dedication of its founder, Dr. Panos Vasiloudes, allows Laura to showcase the trusted care and services Academic Alliance provides. "It's a true family environment."
Three new offices opened in Sarasota, Naples, and Lakeland.
---
For more information and area locations,
visit www.academicallderm.com.
---
Inspiring Women In Business ®2020 | ©Tampa Bay Metro Magazine & Blog | A Metro Life Media, Inc. Publication