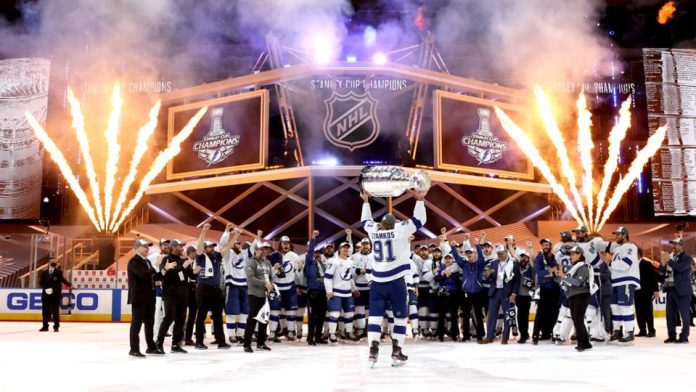 The Tampa Bay Lightning has captured the hockey's coveted Stanley Cup for the second time in franchise history, with a 2-0 win over the Dallas Stars, to win the series 4 – 2. To celebrate , a boat parade will be held along Hillsborough River and the Tampa Riverwalk starting at 5 p.m on Wed., Sept. 30. Fans and supporters can gather along the Riverwalk to watch the parade. No outside boats will be allowed to participate, as fans are invited to watch via land.
Later at 7:30 p.m. a Championship Celebration is scheduled at Raymond James Stadium with parking open at 5:30 p.m. and doors open at 6:30 p.m. Tickets are free and can be claimed at https://www.ticketmaster.com/event/0D00593705A569DB. Social distancing guidelines at Raymond James will be practiced and seating of no more than six people.
Photos: Tampa Bay Lightning
For more information, visit https://www.nhl.com/lightning/fans/stanley-cup-celebration.