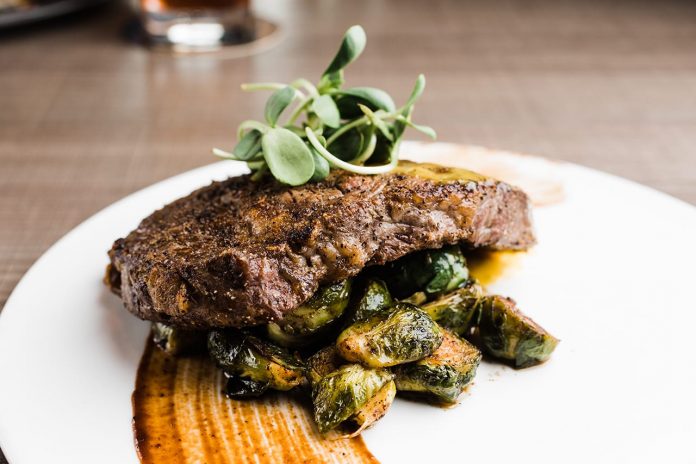 New Menu for Fall at Birch & Vine Restaurant
It didn't take long for Amelia Island native, Lee Aquino, to earn his way as Executive Chef at The Birchwood's Birch & Vine restaurant. With a dynamic personality and hands on work ethic, Chef Aquino's goal is to make Birch & Vine the top downtown waterfront restaurant in St. Petersburg. 
"After six successful years as Executive Sous Chef of the Tampa Yacht and Country Club, I felt it was time to check out the other side of the Bay," said Chef Lee Aquino. "We couldn't be more excited to have Lee lead our Birch & Vine team," added The Birchwood owner, Chuck Prather.
Trained under an apprenticeship with the American Culinary Federation in St. Augustine, Chef Aquino is known for pairing seasonal flavors with bold presentations that excite the senses. Aquino's favorite dish is the one he has yet to create, so don't be surprised when you see and taste what he comes up with next. The new fall menu was recently debuted with tantalizing dishes such as Escargot Perloo, Scallop & Pork Belly and a Charcuterie Board. 
Chef Aquino spent many hours crafting the new menu at Birch & Vine. Aquino's goal is to attract locals on a regular basis, and not just to view Birch & Vine as the go-to for family celebrations or special occasions. Chef Aquino wants to see locals in his restaurant and lobby bar, the newly named, The Lantern Lane Lounge. With the hand-crafted cocktails and new drink menu, Lantern Lane Lounge is the place to be seen on Beach Drive in  downtown St. Petersburg. 
Aquino created a new menu that is appealing, approachable, and affordable.  The menu offers more appetizers, light fare, and healthy options. "The new menu has been a hit and we have seen more locals wining and dining in our Lantern Lane Lounge too," said Chef Aquino. "As I compass the room, I see happy guests, but before I head back to the kitchen, I introduce myself and let guests know I want their feedback and look forward to seeing them again and again."  
The Traditional Manhattan has been a popular drink choice on the menu in the lounge. In addition to the cocktails, the wine library stocks over 12,000 bottles of wine and 600 different varietals. Owner Chuck Prather is very proud of the vast selection and varietals in the wine library.  M
---
For reservations, call 727.896.1080 or visit www.TheBirchwood.com.
---
Foodie Gallery
click on images to enlarge or view as a slideshow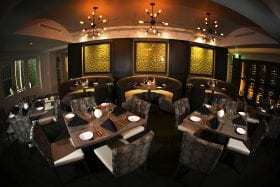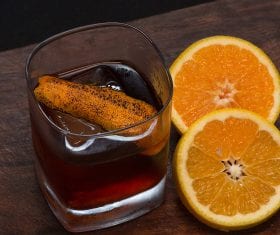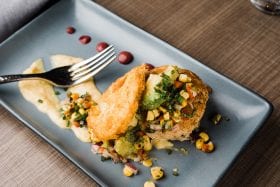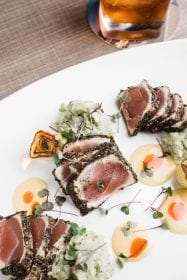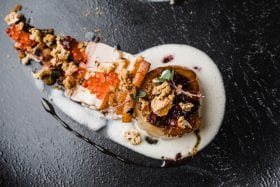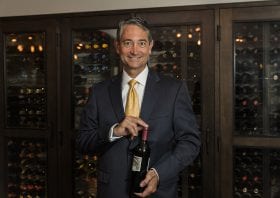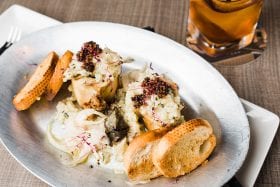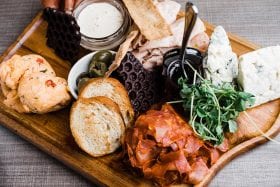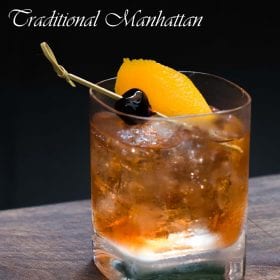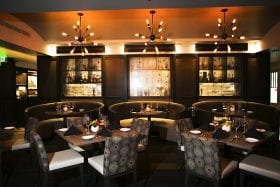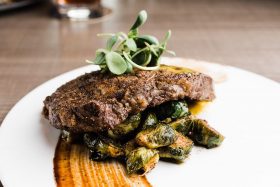 © Tampa Bay METRO Magazine and Blog by Metro Life Media, Inc.