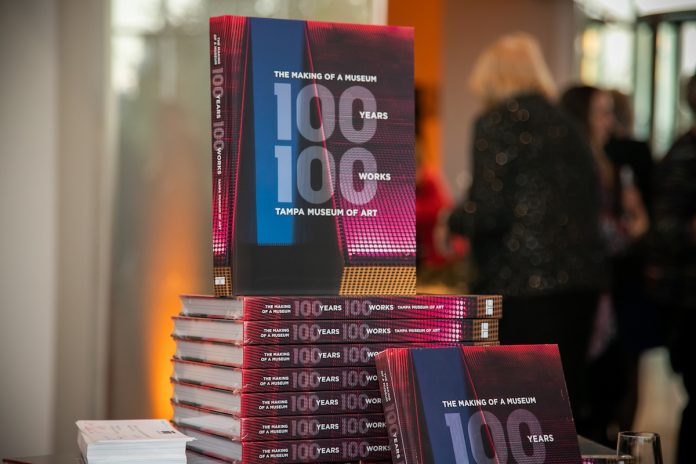 photo: Foto Bohemia
The Tampa Museum of Art will once again open its doors to the public and continue celebrating its 100th anniversary next weekend (Sat. & Sunday, May 30 + 31) for Art+ Members and sponsors. On Monday, June 1 at 10 a.m., the Tampa Museum of Art will open seven days a week to the public, resuming its regular hours of operation.
"Since the coronavirus pandemic has dramatically altered the way we can interact with each other, TMA's reopening task force has been working hard behind the scenes to bring art and culture lovers together to explore and learn safely," said Michael Tomor, the Penny and Jeff Vinik Executive Director of the Tampa Museum of Art. "Visitors can expect to see some changes as the reopening will follow health and safety guidelines set by the State of Florida and the Centers for Disease Control, and will follow practices recommended by the American Alliance of Museums."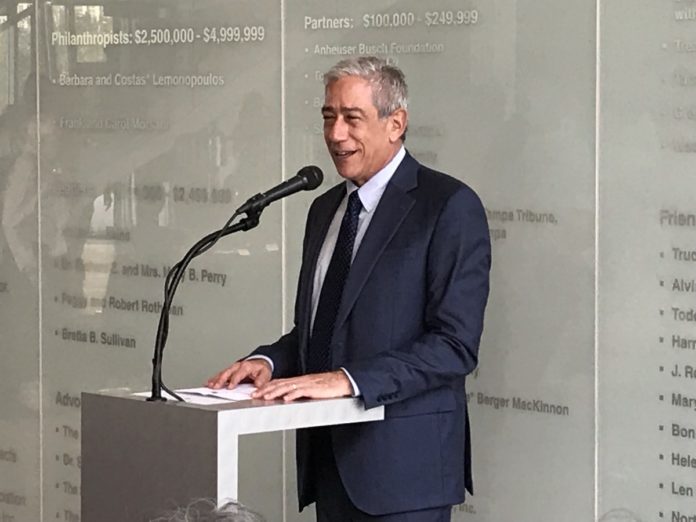 To help those who are unemployed or underemployed, whether or not as a result of the COVID- 19 shutdowns, the Tampa Museum of Art will begin participation in Museums for All on June 1, thanks to a sponsorship by PNC Bank. Museums for All is a program that allows all those receiving food assistance (SNAP benefits) free admission to the Museum by simply showing their EBT card at the Museum's ticketing desk. "With many in our community in need, we want to make sure our programs are easily available and accessible to everyone," said Tomor.
With the health and safety of guests and staff as the Tampa Museum of Art's top priority, visitors are encouraged to plan their visits before their arrival by going to TampaMuseum.org. On the website, visitors can purchase admission tickets in advance, reserve a time for their arrival and read the comprehensive safety plan to know what to expect during their visit. Among the changes visitors will see, physical distancing and the use of facemasks will be required of the frontline staff and encouraged for all guests in the galleries, the Riverwalk Café at TMA, and in the Store. As directives from the CDC and government officials evolve and change, so will the Museum's protocols.
All spring exhibitions will be extended through the fall to allow visitors to see these remarkable works:
Modern Women: Modern Vision Works from the Bank of America Collection
Frank Stella: Illustrations after El Lissitzky's Had Gadya from the Collection of BNY Mellon
White Gold: Thomas Sayre
Frank Stella: What You See sponsored by Raymond James Financial
The Classical World selections of Greek and Roman Ancient Art from the permanent collection
HerStory: Stories of Ancient Heroines and Everyday Women sponsored by Fifth Third Bank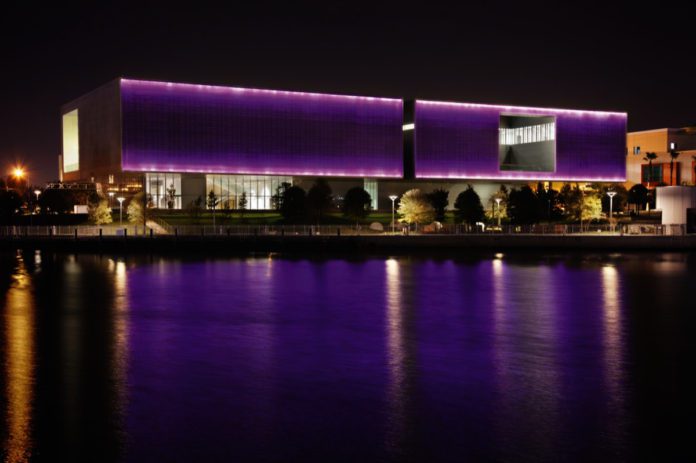 Some of the Tampa Museum of Art's in-person programming and classes, such as TMA Art Spot and TMA Studio will remain on hold, however, the Museum has launched a series of online offerings through its Museum From Home program that will continue beyond the June 1 reopening. Other events will be modified and postponed, such as Summer Art Camp, which is rescheduled to begin in July.
Also reopening on May 30 will be the Riverwalk Cafe at TMA by SaltBlock Hospitality and the Museum Store. The Riverwalk Cafe at TMA will serve all food in sealable and recyclable to-go containers from the grab-and-go menu until further notice. Still, guests are welcome to enjoy their meals at the Museum's indoor/outdoor dining area, with tables spaced apart for safe social distancing.
For all the latest details on reopening and programming, visit TampaMusuem.org.