| As Seen In Tampa Bay Metro Magazine |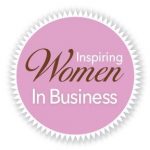 Inspiring Women In Business

Cassandra D'Addio, Ivy Platzer-Welchek, R.D.H., Larisa Zujic, D.A., Shea Miller
The Family Dentist

The Family Dentist, Dr. Ron O'Neal, is humbly confident in lifting up the strong women that are the backbone of their patients pathway to dental health.
Cassandra D'Addio, the Director of Operations, has imbibed in our community serving in the South Tampa Chamber Of Commerce, Working Women Of Tampa Bay, and St. Pete Chamber Of Commerce.
Ivy Platzer-Welchek, R.D.H., a New York native brings a passion for cutting edge products and techniques involved in redefining a patient's smile, coupled with her unparalleled knowledge and patient care.
Larisa Zujic, D.A. facilitates all treatment chairside and brings a unique skill set designed to place a person at ease, while turning expectations into reality.
Shea Miller, from Philips Sonicare and Zoom Whitening, brings new and innovative ways to whiten teeth and state of the art oral hygiene products.
---
Tampa: 3733 W. Neptune Street
813.253.5303
St. Petersburg: 7401 Dr. MLK Jr. St. N
727.527.7207
www.tampabayfamilydentist.com
---
Inspiring Women In Business ®2020 | ©Tampa Bay Metro Magazine & Blog | A Metro Life Media, Inc. Publication