---
| As Seen In Tampa Bay Metro Magazine |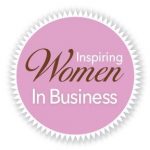 Inspiring Women In Business
Tonie Popovich and Chelsea Rhody
Nationwide Title Clearing, Inc.

Tonie Popovich, VP HR, and Chelsea Rhody, A/VP HR, successfully manage the HR Division at NTC. Tonie has worked with NTC over 12 years, where she brings her tenacity and expertise to the executive role of leading the division. Chelsea has worked with NTC for more than seven years within the HR team, where she was promoted twice before landing her current role. This dynamic-duo of executive women have worked to improve employee benefits, create transparency within the company, and encourage employees to advance their careers. With the powerful leadership of these two women, the future of NTC will continue to grow and flourish.
---
Nationwide Title Clearing, Inc.
2100 Alt. 19 North
Palm Harbor, FL 34683
727.771.4000
www.nwtc.com
---
Inspiring Women In Business ®2019 | ©Tampa Bay Metro Magazine & Blog | A Metro Life Media, Inc. Publication