| As Seen In Tampa Bay Metro Magazine |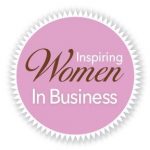 Inspiring Women In Business

Valorie Bauer
Co-Founder & CEO
Baby Scene
Since 1983, events were her canvas and Valorie created art through their production. Her creativity was displayed through the elements of the events she created.
Her passion for the arts led her to a new canvas which featured a palette of hand-painted pieces of accessories. Each piece was unique in design & as original as the "o" in her name.
After experiencing the awe of seeing a sonogram of her granddaughter, Valorie changed canvases and opened a premier 4D Sonogram studio. As an artist, she wanted to design a space that was not only comfortable, but had an artistic flair; 90 days later, Baby Scene was born! Tampa Bay's Premier One-Of-A-Kind experience, 4D-HD Live Sonograms, Pre & Postnatal yoga and massage.
---
Baby Scene
4032-c W. Kennedy Blvd.
Tampa, FL 33609
813.392.1400
www.babyscene.com
@babyscene1
---
Inspiring Women In Business ®2020 | ©Tampa Bay Metro Magazine & Blog | A Metro Life Media, Inc. Publication