Celebrate your independence this year with a few Red, White and Blue cocktails courtesy of ABC Fine Wine & Spirits. From rum to vodka and even a spike popsicle, stay cool and enjoy the day with family and friends either at the beach or poolside.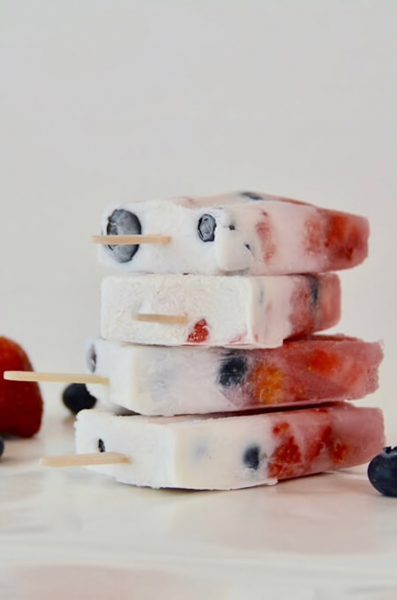 Spiked Popsicle – Nostalgic fun for adults or the kids without the vodka, of course.
RECIPE:
½ teaspoon Chopin Vodka
1 medium strawberry, chopped
1 tablespoon blueberries
1 tablespoon grenadine
2 tablespoons coconut water
3 tablespoons cream
DIRECTIONS:
Combine all ingredients in a molded popsicle maker and gently stir. Freeze for at least four hours or until frozen solid. Serve and enjoy immediately.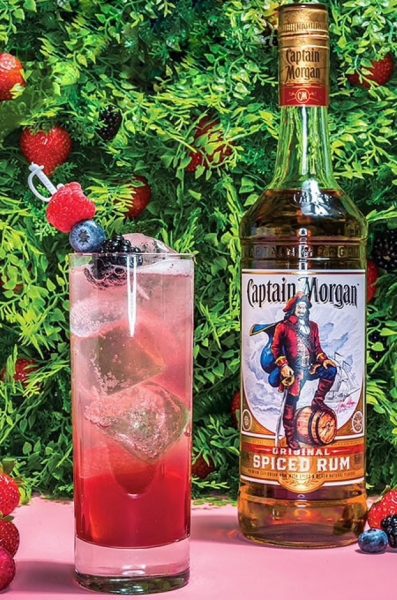 Captain Morgan Backyard Fizz – A combination of fresh fruit and run – so refreshing!
RECIPE:
1 ounce Captain Morgan Original Spiced Rum
½ ounce fresh lemon juice
1 teaspoon mixed berry preserves
3 ounces soda water
Mixed berries for garnish
DIRECTIONS:
In a shaker with ice, add Captain Morgan, lemon juice, and mixed berry preserves. Shake and strain into a highball glass over ice. Top with soda water and garnish with berries.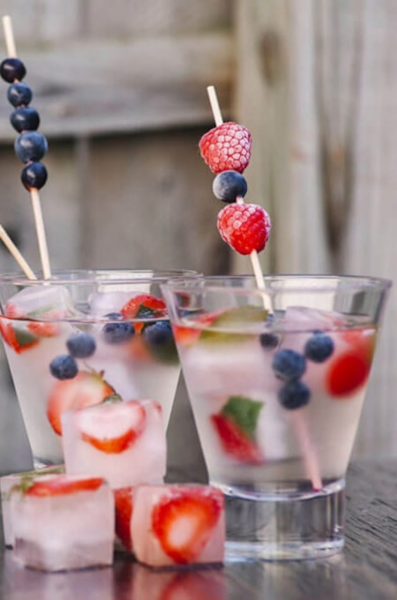 Red, White & Berry American – So simple & refreshing with fresh berries.
RECIPE:
2 ounces Smirnoff Red, White & Berry
3 ounces club soda
Mixed berries
DIRECTIONS:
Add ingredients into a rocks glass over ice. Garnish with berries.