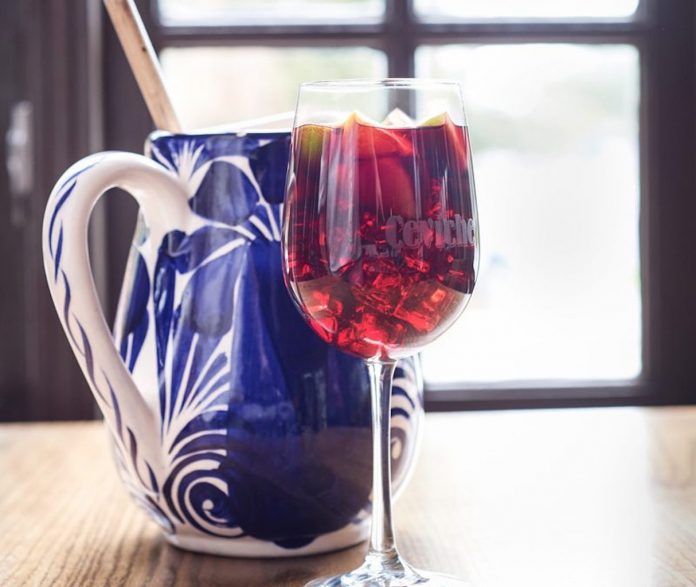 'Tis the season for gathering with friends and family. It is the perfect time to start new traditions. Over twenty years ago, Ceviche dedicated themselves to becoming a place where people gather and share – sharing plates, stories and sangria. While sangria may be traditionally known as a classic summer cocktail, at Ceviche, we believe it's the perfect seasonal sip for the holidays. Savor this time to relax and enjoy celebrations of the season.
Ceviche's Sangria Recipe
Serves: 6
You will need:
1 – 750ml bottle of red or white wine
3 ounces brandy
3 ounces Triple Sec
6 ounces simple syrup
2 cups chopped fruit (oranges, red apples, green apples)
3 tablespoons sugar
5 cups ice to chill
3 tablespoons cinnamon
1 large pitcher
Instructions:
Once you have all of your ingredients, it's time to make your sangria!
Dice your fruit (oranges, red apples, green apples) into evenly sliced pieces.
In a large pitcher, combine the fruit, wine, brandy, triple sec and simple syrup.
Cover the pitcher and place in the fridge for 30 minutes to 1 hour. This will allow the fruit to marinate and soak.
While the sangria is in the fridge, mix the sugar and cinnamon in a small bowl and line the rim of your sangria glass (optional).
To serve, pour the sangria over ice and enjoy!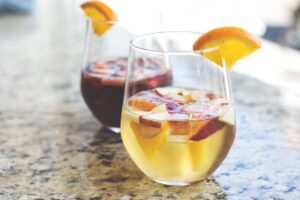 Ceviche
10 Beach Drive NE
St. Petersburg, FL 33701
727.209.2299
ceviche.com
*SPONSORED