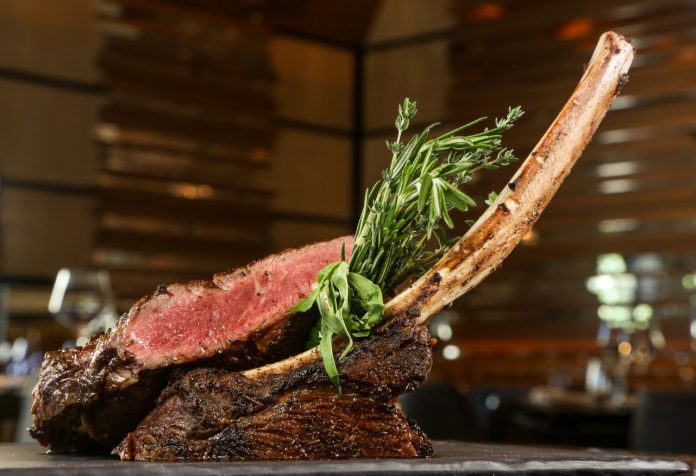 During the Safer At Home order in Tampa, there is no reason to not to eat well, while supporting local restaurants. Meat Market Tampa has created a special Take Out menu that showcases some of their best menu items from great starters and appetizers to the signature steaks, sandwiches and salads. Those delicious Choclo, aka Spiced Peruvian Corn, have also been added to the takeout menu due to popular requests. Along with the signature steaks, the Land & Sea menu includes Grilled Organic Chicken Breast, Seabass, Szechuan Crusted Tuna and Tristan Lobster Tail. Don't forget to order some delicious sides including those Gouda Tater-Tots, Lobster Mashed Potatoes or those Crispy Brussel Sprouts with Bacon and Almond. Wrap up a delicious meal with a Seasonal Pie or Cheesecake, Warm Chocolate Chip Cookies or "New World" Vanilla Bean Creme Brûlée.
Sip and savor by ordering a To Go Speciality Cocktails including the tasty MM Margarita or the Quarantini made with includes Ketel One Grapefruit and Rose. Other wine selections are available too.
Place your order for pickup by call Meat Market Tampa at 813.280.1113. Takeout is available from Noon – 10 p.m. Delivery thru Uber Eats. Located at 1606 W. Snow Ave., Tampa in Hyde Park Village.
View the Takeout menu, https://meatmarket.net/locations/tampa/#tampa-menus