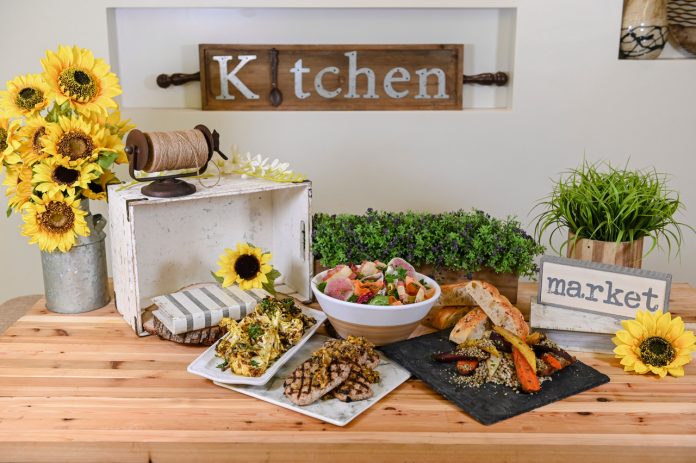 It's easier than ever to have a tasty meal for your family. Family Meal Delivery is now available from Puff 'n Stuff. They are offering up chef curated meals for a family of four, and have also found a way to help the community too. Puff 'n Stuff offers the Family Meal Plan program in both Tampa and Orlando with rotating weekly menus.
"Our company is rooted in family, said Warren Dietel, owner of Puff 'n Stuff. Puff 'n Stuff Catering was started by my parents 40 years ago, and the team members here today are like family. Gathering and celebrating are family orientated by nature. So, it made sense to us when our large-scale business dropped off that we would turn our focus to families. We were looking for a way to take care of our clients and try to continue to take care of our Team Family also. We've had overwhelming positive reviews, so we are working on more Family Meal menus, and other ways to expand this initiative in our future business as well."
Monthly menu items for April below: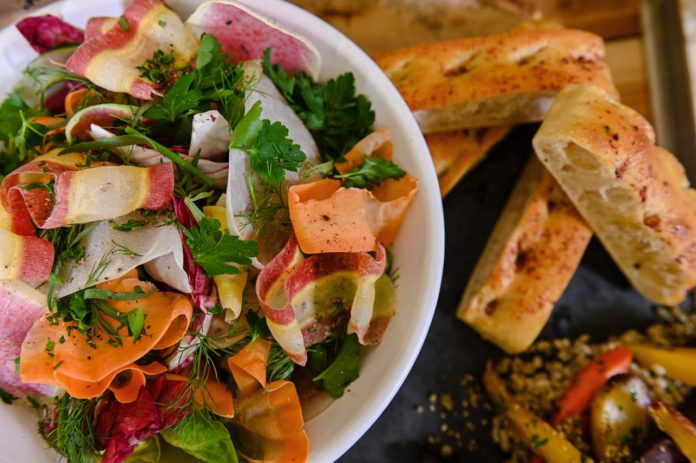 April 7 – 13 features the Farmstead Family meal with Rosemary Bread, Farm Herb Salad, Grilled Pork Loin Steak, Roasted Carrots and Moroccan Roasted Cauliflower.
April 14 – 20 features the Smokehouse Family Meal with Jalepeno Corn Bread Muffins, Chopped Salad, BBQ Organic Chicken, Baked Beans and Mac + Cheese
April 21 – 27 features Mediterranean Family Meal with Herb & Garlic Breadsticks, Mediterranean Mista Salad, Polpettone of Beef, Roasted Potato and Grilled Squash & Zucchini.
The menu changes weekly and offers a fresh and delicious meal for your family, while keeping their staff working during this time. In addition, with each order, Puff 'n Stuff will also donate a full bag of produce thanks to their partners, FreshPoint Central Florida.
The meals are available for $75 with free delivery, and a bag of produce. With each Family Meal that is ordered through April 30, Puff 'n Stuff has committed to donating a meal to a Puff 'n Stuff team member that has been displaced during this unfortunate time.
All meals are delivered, or picked up cold, and include heating instructions. It's simple to just heat and eat!
Oder online at puffnstuff.com/order-online-tampa or call Tampa: 813.712.7833
Puff 'n Stuff is located at 5804 E. Columbus Drive, Tampa, FL 33619