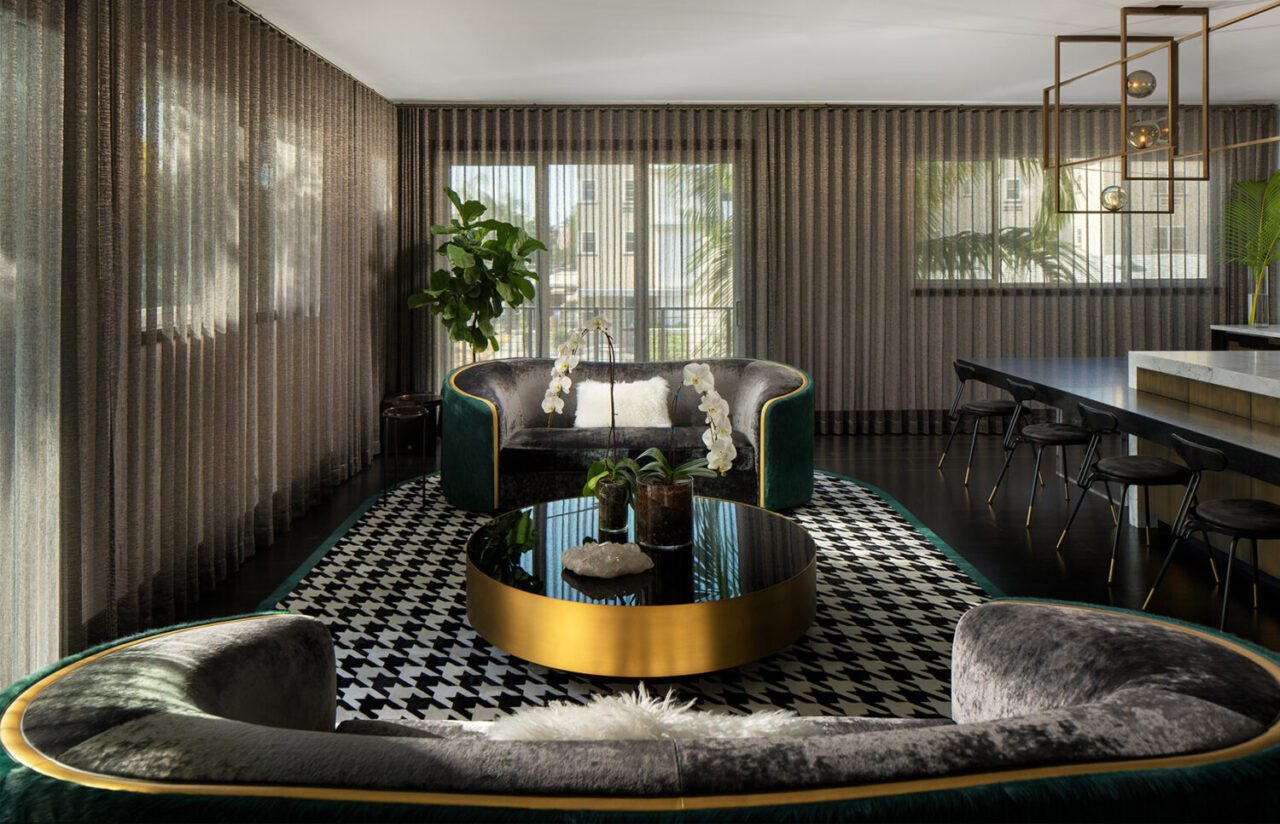 A Passion Project
By Mary Lou Janson
Interior Design by Rob Bowen Design Group
Photography by Seamus Payne
Architectural renderings for a customized West Indies-style home were finished and the Snell Isle location secured. All that remained was to break ground and begin building. After years of calling condominiums home, Rob Bowen was ready to live in a free-standing home of his own design, both inside and out.
That is, until he took notice of a newly constructed single family dwelling spotted during commutes to his downtown St. Petersburg interior design firm, Rob Bowen Design Group.
His first impression was that the almost 3,000-square-foot, three-story residence was nice, but not right for him. A return visit with members of his design team validated that assessment. Yet, he was intrigued. There was the 1,000-square-foot rooftop deck overlooking Beach Drive. The location was within a two-block radius of Bowen's design business and Social Roost, a restaurant he co-owns with his husband, Jason Teabout. Plus, there was a private pool, two-car garage, and the downtown lifestyle.
After closely studying the building plans, Bowen realized that, with considerable work, he could re-make the space for a better flow and fit. That meant major changes, like eliminating the third floor bedroom and sitting room, in favor of an open area suitable for entertaining, or simply unwinding.
Highlighted by horse hair wall coverings adorned with 24-caret gold leaf, what was a guest room, now resembles a luxurious lounge. Thick Stark carpeting minimizes noise, low-to-the-ground Minotti furnishings comfortably accommodate group gatherings, and a free-formed Bocci chandelier, seemingly floating overhead, keeps the mood buoyant.
"When I looked at the floor plan, I put a big 'X' through all three floors," Bowen recalled. Over the next nine months, the interior was gutted down to its studs and everything, from appliances to bathroom fixtures, replaced.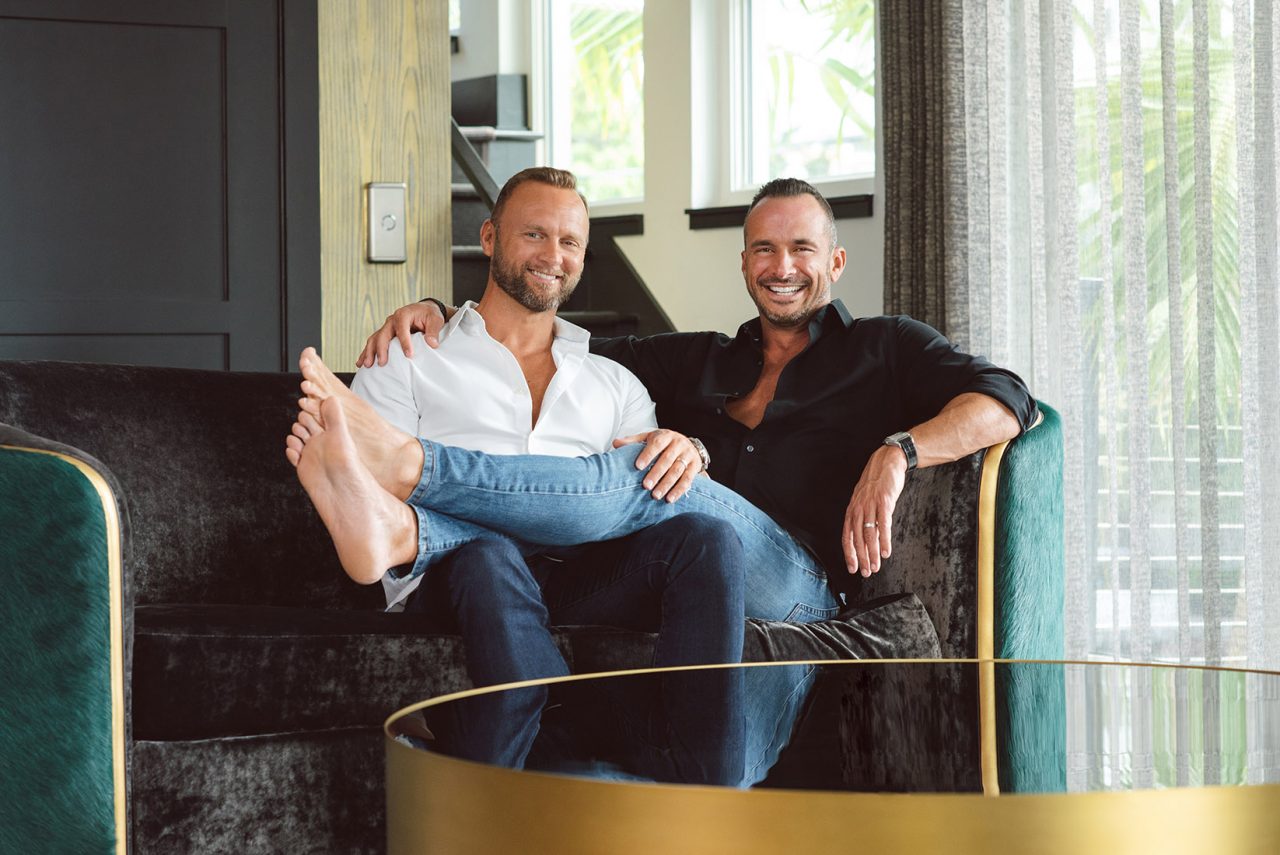 "Because Jason and I were doing this together, there is a lot more passion in this project, a lot more romance. And I think that there is a little more softness that is family driven," said Rob Bowen.
Formerly white oak floors were sanded down and treated with a mixture of vinegar and steel wool to create a chemical reaction that deepened the color to a navy blue and dark purple hue. An ebony glaze added a dark black finish.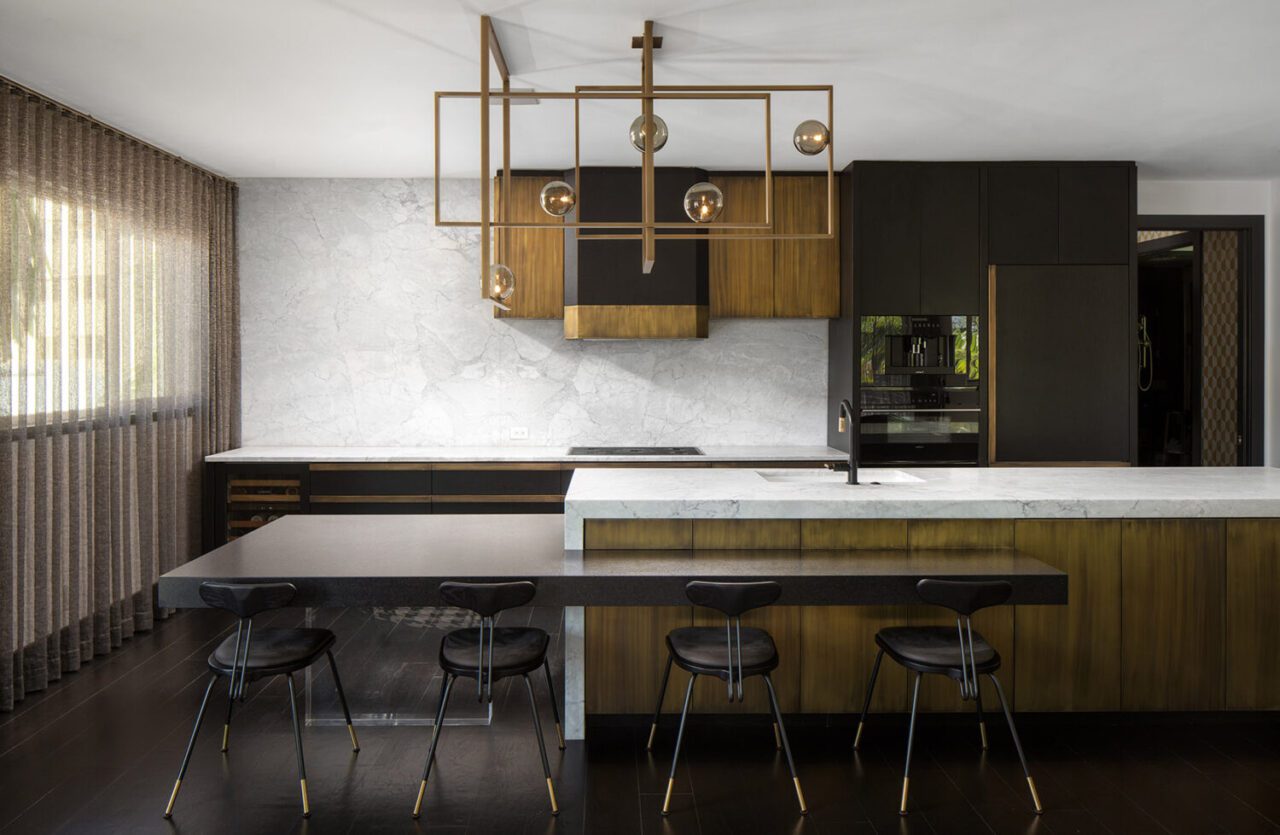 "A signature of every home I have ever had is a black floor," said Rob Bowen. "I love the feel of it. It's creates a gallery space. Everything you put on top of it really shows, nothing competes with it." The second floor hosts an open kitchen, dining and formal living area. A geometric VeniceM light fixture featuring intersecting angles inspired the multi-level, linear kitchen design. That streamlined look is further enhanced by having every element fully integrated within the cabinetry.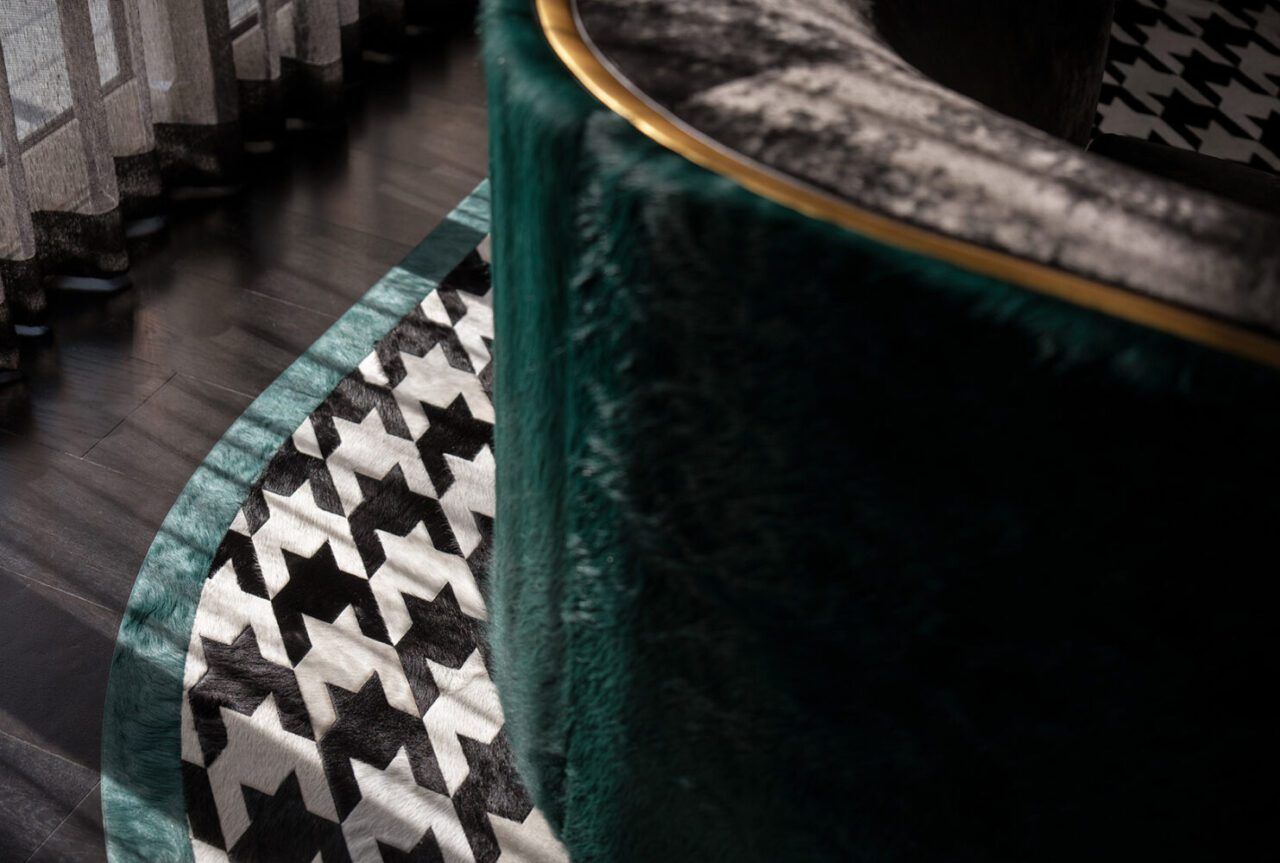 "We concealed everything that would make it look like a kitchen," Bowen added. Custom-made, curved Holly Hunt sofas sporting velvet seats accentuated with a tight pinstripe detail and shaggy backs in a contrasting color of Kyle Bunting hides create a vibrant, yet intimate, living room.
The adjoining main bathroom features reclaimed, glazed black Walker Zanger brick installed on the floor and walls, arranged in a herringbone pattern reminiscent of historic courtyards the couple strolled through in Savannah.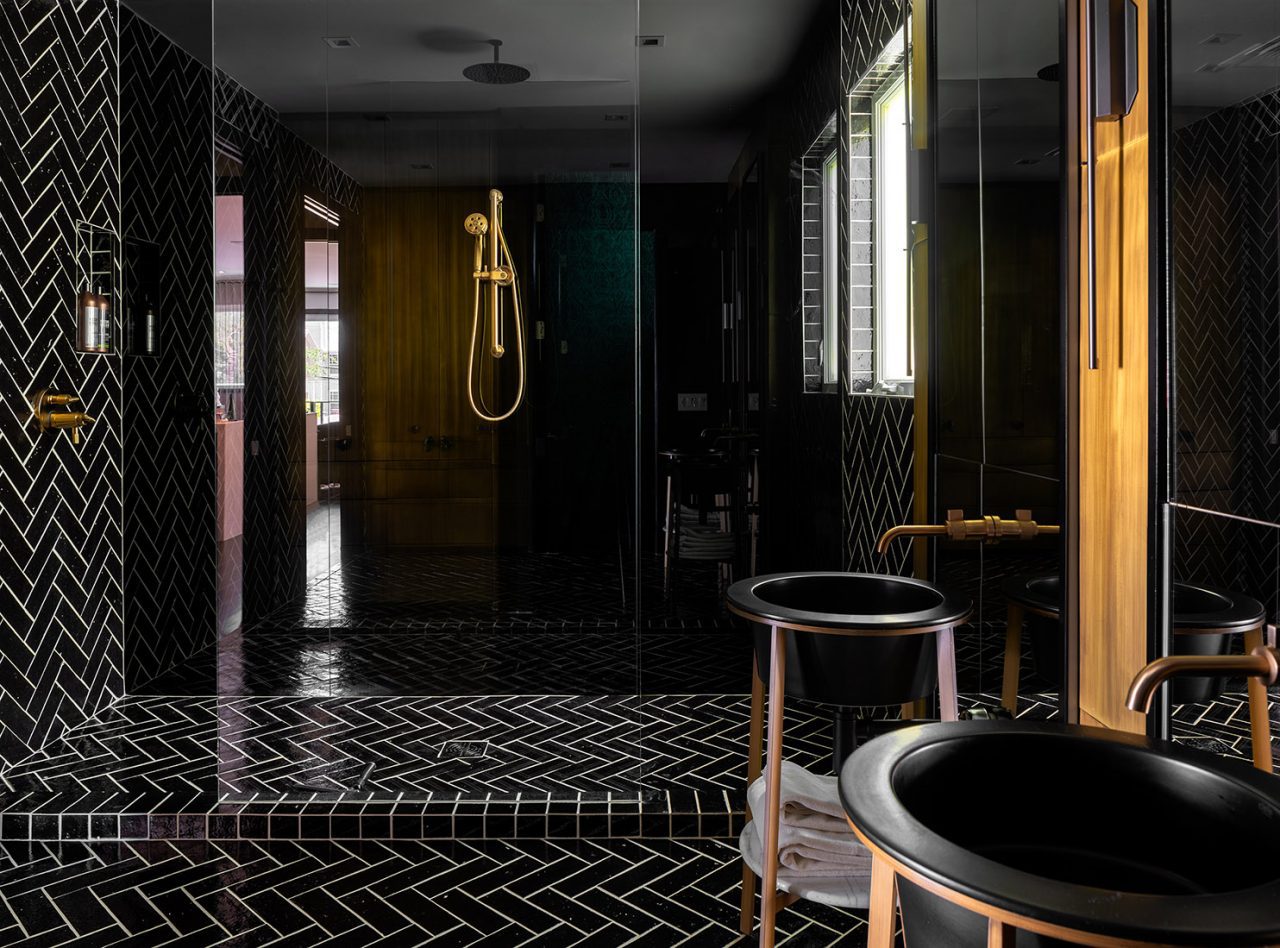 A lucite four poster bed, in the primary bedroom, allows for unobstructed views of the room's textured bronze wall coverings and green velvet drapes. There's even a nod to the green found in the formal living room furnishings. That same shade wraps around the head, foot and sides of the bed.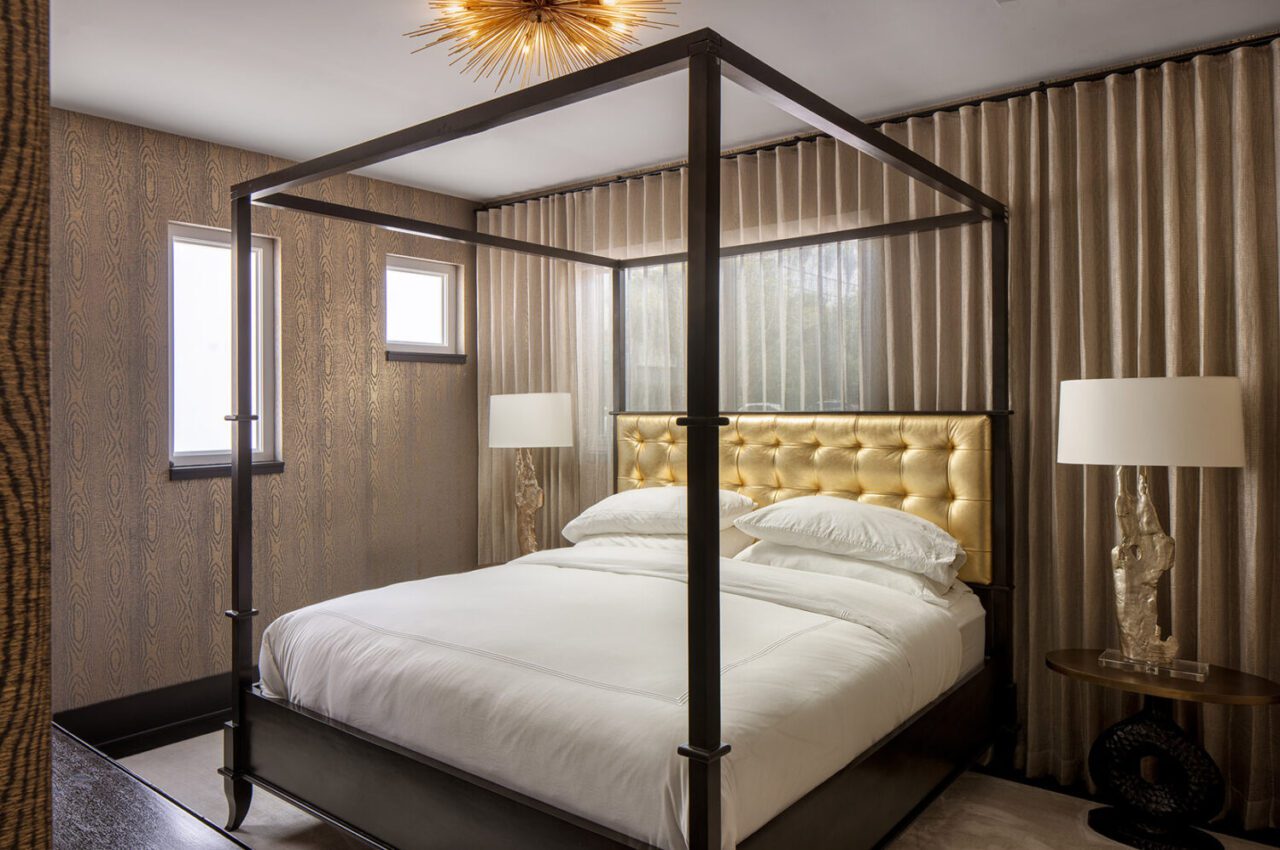 "We wanted the room to feel super warm and super luxe," Bowen explained. While parts of the interior are always a work in progress, Bowen and Teabout agree that together they have created "an oasis in the center of the city."
As for the plans for that larger, centerpiece pool? Indefinitely on hold but, definitely not discarded.   M
Bowen Home Gallery
---
Rob Bowen Design Group
727.822.8200
www.robbowendesign.com
---
©2021 Tampa Bay Metro Magazine & Blog | A Metro Life Media, Inc. Publication