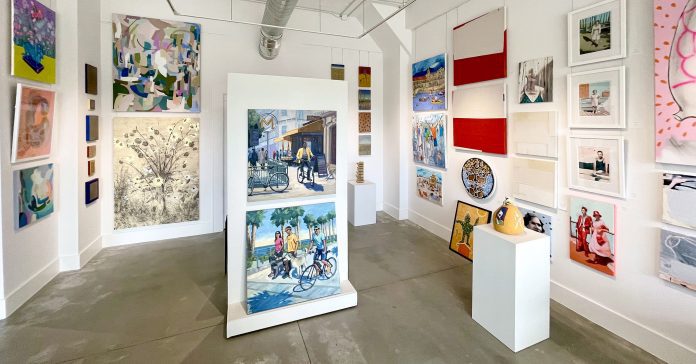 A Celebration Of The Arts
In St. Pete's Uptown Arts District
St. Petersburg is an art city. Tourists feel it, residents welcome it and artists thrive in it. It's impossible to drive through town without seeing a public art installation, mural or private art showcase. St. Pete actively embraces this label. And that's not by accident.
St. Petersburg's murals have been described as "urban confetti, putting a cultural sparkle on the city" while the Dalí Museum, James Museum, Museum of Fine Arts and the Morean Arts Center are listed as a must-see for visitors, as well as, residents. They attract national and international art lovers, creating a huge economic impact on the city.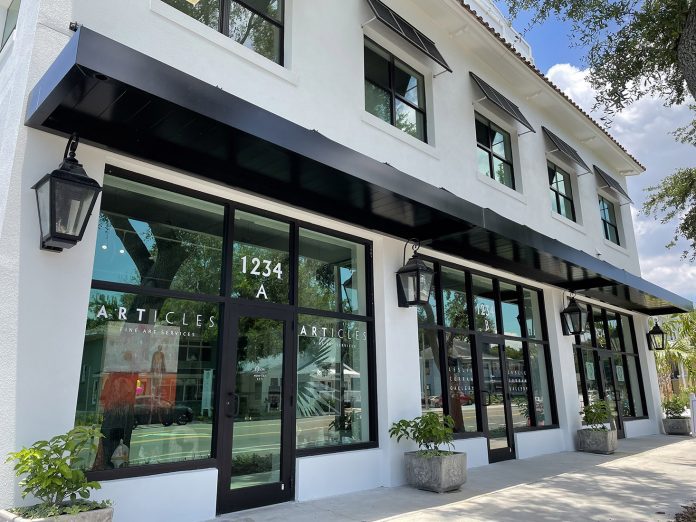 Former City Council member and Owner of ARTicles Gallery & Custom Framing, Leslie Curran, recently moved and expanded her fine arts services from the Central Avenue location of 18 years to the Uptown Arts District. Joining next door to ARTicles is Alejandro Reina's D-Gallerie.
"It's great to see art, which serves as the common thread that weaves the entire city together, expanding into the Uptown neighborhood," says Curran.
"The community's artistic energy has created yet another great area to discover art, with a variety of locally owned independent galleries. We are thrilled to be part of the movement."
A quick survey shows at least fifteen art galleries are alive and well in St. Petersburg. Curran believes that not limiting art to a specific area makes a difference in the availability of art for all. Curran has brought art into various neighborhoods through her advocacy of St. Petersburg's art scene. From bringing First Night St. Petersburg to the city, hosting Art in the Park in Williams Park and leading the creation of artist studios on the 600 Block of Central Avenue, she continues to be a pioneering advocate for our artists.
"Art is everywhere in this city " states Curran. "We are a city of the arts. I'm excited to be surrounded by other creatives expanding the arts in the Uptown area."      M
©2021 Tampa Bay Metro Magazine & Blog | A Metro Life Media, Inc. Publication