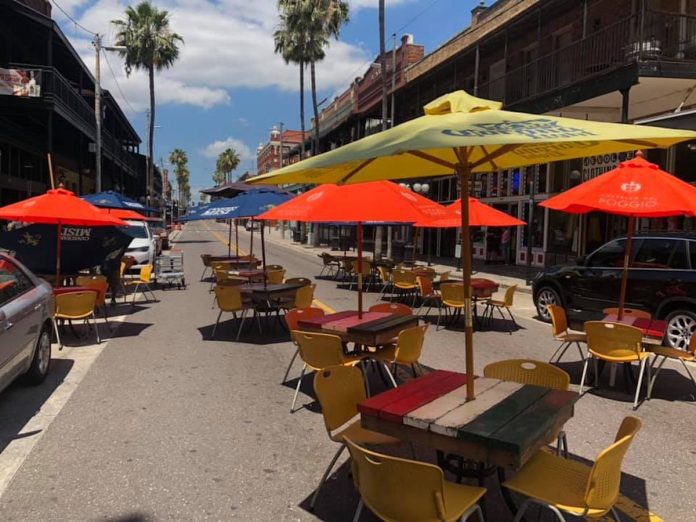 Expanding restaurant dining capacity to city streets and curbs will give area restaurants a fighting chance. As some retail and restaurants begin to reopen, Tampa Mayor Jane Castor has helped area restaurants and bars in historic Ybor City as part of the City of Tampa's Lift Up Local Economic Recovery Plan. To assist local business, 7th Avenue will be closed for outdoor seating from 15th Street to 21st Street for the next 14 days (May 19) as part of a pilot program. The measure is intended to help restaurants expand capacity – not to create gathering or social space.
"I was very excited this afternoon when we were notified that we would be able to utilize 7th Ave for additional seating," says Jason Fernandez, owner of Tequilas Taqueria & Tequila Bar. "We want to be busy, but by no means do I intend to break the rules put fourth by our city. I appreciate the courtesy extended to us by Mayor Jane Castor to give us a fighting chance at survival and have no intention of letting her down, and risking the health of my staff or guests. We look forward to a safe and good time at Tequilas of Ybor tomorrow for Cinco de Mayo."
Other neighborhoods with proposed Business Recovery Zones for use of Outdoor Space include Downtown Tampa, Hyde Park, Hyde Park Village, Tampa Heights, West River and SoHo. Social distancing every 6 ft., face coverings for staff, required reservations in public space and tents may not have walls and provide open air flow are a few of the requirements that must be in place to operate.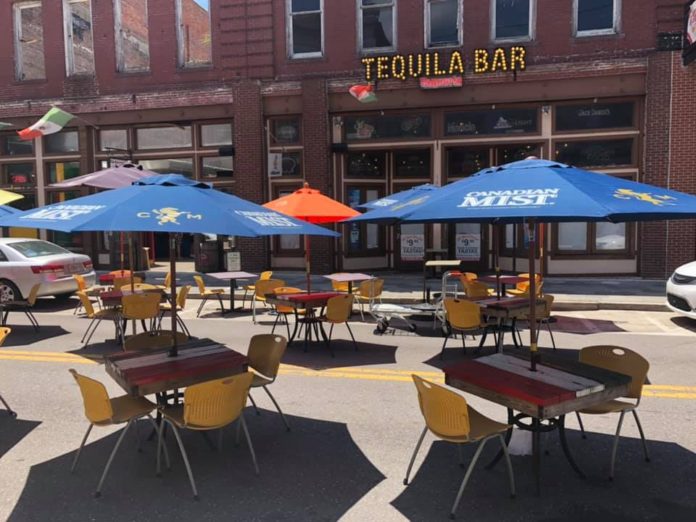 "The opening of 7th Ave will give restaurants in Ybor a fighting chance to survive," says Fernandez. "One we all so desperately need!"
For more information on City of Tampa's Lift Up Economic Recovery Plan, visit www.tampagov.net
Tequilas
1613 7th Avenue
Tampa, FL 33605
813.241.9555
www.tequilasybor.com